We have built unique & strong sourcing and supply chain management techniques that give quality services to our business partners. We are well-known for our expertise and professionalism in handling the entire process from concept to fulfillment.
Sourcing:
Factory sourcing.
Factory evaluation facilities and social compliance. (As per level request from buyers).
All kind lab test based on buyer requirements.
Martial.
Trims and accessories.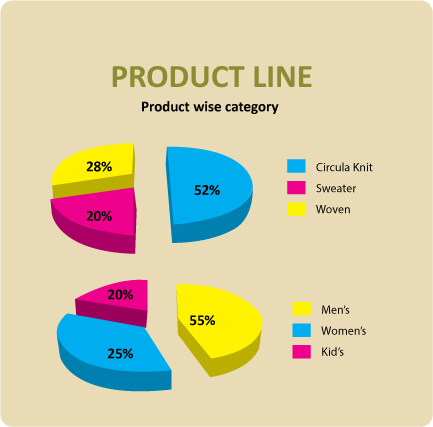 SALES AND MERCHANDISING ACTIVITIES:
 Product development.
 Competitive price negotiations.
GOLDEN FIBER TEX is able to low prices due to many factors such as:
Strong network of vendors.
Large buying power.
Local action & world scope.
Local market knowledge.
Best experience in each country.
Shared knowledge & permanent learning & working as a team.
Continuous market intelligence gathered by our specialized sourcing division which concentrates on continuously identifying & evaluating new vendors & prices.
The ability to assist. Factories to improve consumption & efficiency.
The ability to source raw materials at very favorable prices, production & technical expertise which enables breaking down costs to a minimum.
That's why we have several production sites to enable us to always keep the best prices to our buyers by eliminating or minimizing the quota affect to costs.
Merchandising follow-up.
Sampling follow-up.
Daily reporting on production planning's to buyers.
GSP Providing.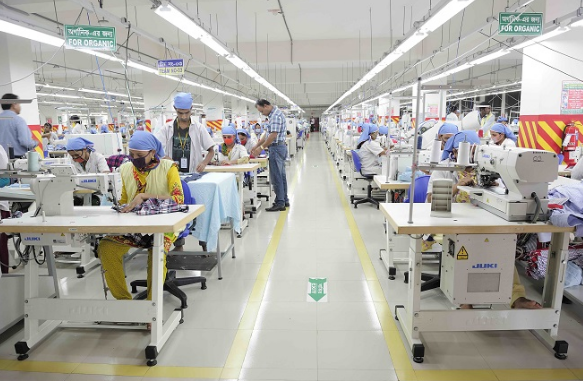 Quality Assurance and compliance:
Our entire quality management team comprises of expatriate textile professionals with many years of experience in quality control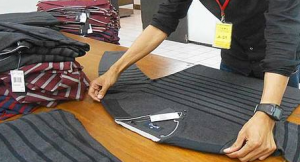 and assurance behind them. Every customer order is subjected to a thorough, organized quality process with strict controls at every stage of production. Our unique system of testing fabrics & garments at all stages in its in-house fully equipped laboratory ensures that any potential quality issues are identified well before shipment dates & any such faults rectified well in time.
Tests such as dimensional stability, color matching (spectrophotometer), color fastness, light fastness, pilling, fastness to perspiration, fabric & garment performance, composition and fabric structure analysis are undertaken for every batch of fabric before cutting. Vigorous garment, accessory & embellishment testing is also conducted including any customer special tests. All methods conform to ISO, BSEN & AATCC.
GOLDEN FIBER TEX ensures extensive quality control monitoring & control systems right from the row materials, sample development, pre-production, pattern designing, cutting , thermo fixing, motifs, dressmaking, ironing and finishing, bulk production to product packing, meeting and surpassing the required quality standards of customers.
Inline and final control with reporting. Using AQL 1.5, 2.5 & 4 on request
Lab-testing report on request
All our produced garments are certified R.E.A.C.H
Laboratory Testing:
Today's marketplace is complicated. Globalisation has changed the world, opening up new markets, sources of supply, regulations and products. We can help you navigate it. We can provide laboratory testing services to provide the data you need to optimize the production process and get your product to market quickly and economically.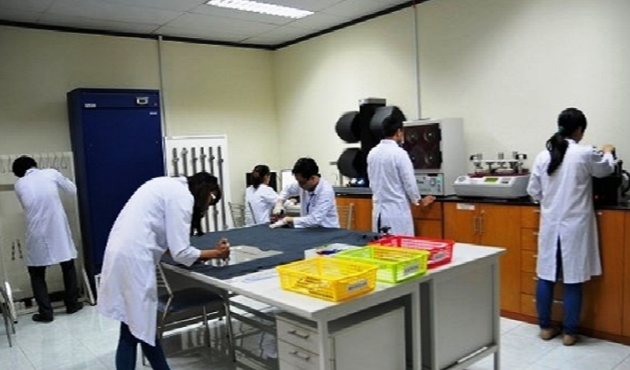 Time & Action Plans:
GOLDEN FIBER TEX professional expatriate production and merchandising teams with their best practical experience in manufacturing & merchandising combine forces to bring customers a professional, well managed, proactive time & action calendar for every order & style. This enables them to analyze and foresee potential problems and plan the necessary solutions in doing so, all issues are controlled and resolved before they become unmanageable. The customer remains well informed about the status of each & every order without having to ask. GOLDEN FIBER TEX has also developed its unique based software. GOLDEN FIBER TEX  gives customers quickly access to the status of their orders, daily QC, time & action and shipping info.
Documentation & Shipping:
GOLDEN FIBER TEX believes that professionalism is required at every stage from customer inquiry to the goods reaching the warehouse, wherever that may be correct & prompt documentation, as all as locating the quickest & most reliable vessel connections, is as important as production. GOLDEN FIBER TEX boasts a very dynamic shipping, logistics and trade finance team who ensure smooth operations and that the customer receives information and documentation on time.
835 total views, 1 views today