Dear Business Patron's,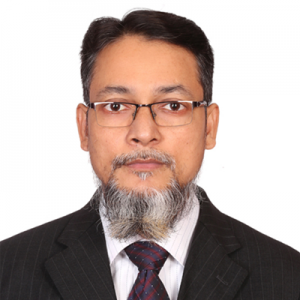 Welcome to Golden Fiber Tex (GFT).
It gives me great pleasure to introduce to you my company, Golden Fiber Tex (GFT). We introduced ourselves in the RMG sector in 2010 and since then our prime objective remains making continuous improvement to the sector in quality, production & work place. We constantly strive for better technical solutions, environment friendly products, quality & productivity by investing adequately in infrastructure, technology and human resources.
Our experienced and dedicated management team and professionally skilled work force is continuously striving towards the common goal of our company to identify the needs of our clients and provide state-of-art professional support to meet the ever increasing quality demand of our valued clients.
Our vision and mission is to be a highly reputed garment manufacturer in the international market as well as contribute to the national economy doing best quality products following all the safety measures in order to mitigate all compliance factors for the employees, customers and the environment.
Our company has been able to earn a reputation which is well recognized by most of our satisfied buyers. Our goal is to be an unstoppable company that creates enormous demand and value for our patrons.
We have strong environment friendly practices in place, world class compliance facilities at our factories. We firmly believe that quality is achieved through persistent dedicated efforts. Achieving highest quality standard and timely delivery has been our prime objective and in order to achieve the set goals our experienced management team is working hard in hand with a highly professionally skilled and dedicated workforce. We have a flexible setup to adapt ourselves to meet the diversified needs of our customers.
Our mission is to be the market leader, in providing clothing from Bangladesh to our customers around the globe. To be a market leader we are committed to develop high quality, sophisticated and deviation-free products in our capacity and make on time delivery to our customers.
We are always ready to take the challenge of meeting buyers' demand for all sorts of high quality garments as per buyer's requirement. We welcome customers from all over the world, and in return allow us to prove to you that Golden Fiber Tex (GFT). Can be your best source of buying. We always keep our promises to keep a good and long term business relationship to our customers all over the world in the long run.
Golden Fiber Tex (GFT) garments sourcing agent/buying house is in fact thrilled and happy to launch our company in virtual world to flourish its policies and ideologies so that international buyers/importers who are searching for manufacturing garments products from Bangladesh can be able to get bona fide and comprehensive information relating to their perspective businesses.
Golden Fiber Tex (GFT) , one of the top buying houses in Bangladesh has been exporting to Europe and USA for a long time. Due to our successful history with the European and USA leading customers and buyers, we are the most valued and well reputed Bangladeshi sourcing agent.
Without a doubt we are devoted and committed to our activities and with enthusiasm, honesty, professionalism, we would like to move forward.
Golden Fiber Tex (GFT) stoutly stands true business principles and wants to employ authentic values, fairness, responsibilities so that our buyers/customers can feel trustworthy and self-satisfied and can liberally express everything regarding their works, ideas and business. We will really feel happy if our company where people get an opportunity to engage here is committed to symbolize nation and nationality foremost.
Our other sister is concerned.
1. Golden Fiver Tex (GFT)
2. Ever Twenty One (ETO)
3. Golden Fiber and Fabrics (GFF)
4. Multi Trims and Accessories (MTA)
We strongly believe that quality is of the top priority which is achieved through dedicated continuous efforts.
Thank you.
Shah Alam
Managing Director & CEO


Mobile No: +880 17 14 05 74 42, +880 17 20 21 61 88(WhatsApp & Viber)
Land Phone: +880 25 50 87 097
House: 08 (5th Floor), Road: 15, Sector: 12,
Uttara, Dhaka -1230, Bangladesh.
277 total views, 1 views today